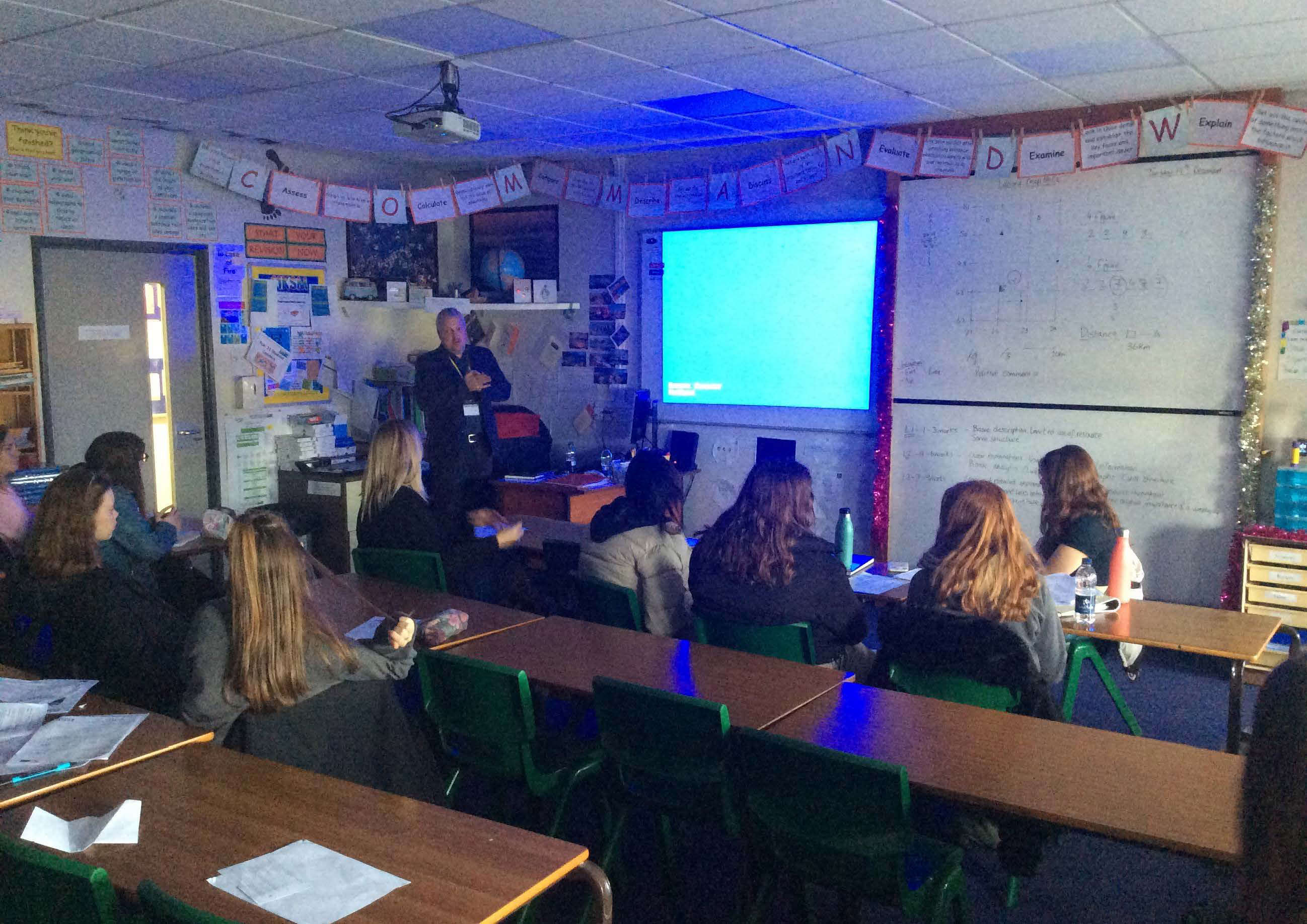 Students from Helsby High School, Cheshire have been inspired by a career in the NHS through an innovative work experience programme.
Cheshire and Wirral Partnership NHS Foundation Trust (CWP) has teamed up with The Pledge Partnership – a careers enterprise organisation, to give students a flavour of the different NHS careers supporting people with dementia.
With COVID-19 restrictions limiting work experience options, the Year 12 students worked on a virtual project to design a dementia care ward from school. Each member of the group was given a specific role and worked together to research, budget, design, plan, source products and furnish the new ward for people living with advanced dementia.
Daniel Allmark, head of estates at CWP, went along to Helsby High School to help the students in their planning. He explains, "The young people involved were really keen to design a modern and therapeutic ward environment for people living with dementia. Some of the students had experience of family members with the condition and their enthusiasm to work well as a team and deliver a great final design was heart-warming.
"We were able to use a recent example of designing Silk Ward in Macclesfield to help the students and demonstrate how important it is to include feedback from people who access services and their carers in the design process.
"Nursing and medical careers are often the ones which spring to mind when people think of the NHS but there are lots of other rewarding opportunities to support patient care through opportunities and apprenticeships in estate management, catering, finance, training, communications and more."
One of the young people involved in the project, said: "We really enjoyed the dementia project as it has helped us to see real projects within the NHS and how to get the best value for money. We learnt how to research and cost a dementia friendly ward and present our findings as a team. It was a great experience and we really appreciate it."
Fiona Exley, health and social care catalyst at The Cheshire and Warrington Pledge, said: "Meaningful experiences of the workplace are vital in helping us achieve this because they help employers inspire the next generation and develop a future talent pipeline. Young people also develop the skills and qualities needed to start a successful career and schools benefit by ensuring that every student has first-hand experiences of the workplace.
"We believe that to support inclusivity, all young people should have at least two periods of relevant work experience before they are 18."
For more information on NHS careers at CWP, log on to:
Pictured - Dan Allmark, CWP Head of Estates and pupils at Helsby High School.