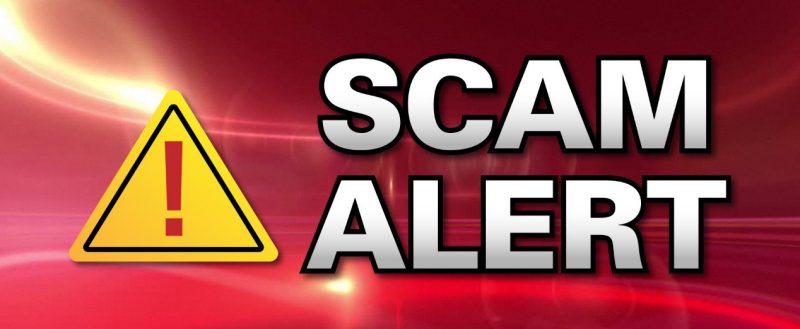 A lovely mum, from Scholar Green, has lost all of her savings as a result of being a victim of a terrible scam.
We've been contacted by Sophie Sedgley, whose Mum recently lost all her savings due to a scam. Here's her letter:
I am getting into contact with you to ask for your help, to address your listeners and to create awareness on behalf of my lovely mum having lost all of her savings due to being a victim of a terrible scam. After a very tragic year for us all, as you can imagine this has had a huge impact on her well being. She is an extremely caring and genuine person who always puts others before her. She doesn't like to ask for help with anything, but I feel that I would like to put in all my efforts to try to warn the nation of these vile scams that all seem legit at first. She is still trying to come to terms with the fact that all of her hard-earned money won't be seen again and is absolutely heart-breaking for us all.

She became interested in investing in bitcoins a few years ago but felt that she never had the funds to do so. She managed to put away £5000, but wanted to keep that for security of her recent potential redundancy. During lockdown, she came across an advert on Facebook from a company called CTX, that was showing celebrities talking about their success with this particular company on the This Morning show. After having a little look into it, many reviews showed to be from Trust Pilot and therefore thought they were genuine. Getting excited and looking forward to the extra cash, she made the phone call. A helpful advisor talked her through the process of investing this way, they got to know more about each other's backgrounds and created a relationship. This gentleman seemed trusting and very believable from the start.

Unaware that the company was not legit, she sent over her first investment amount of £250. Over the few days that followed she was able to see the amount of money that this was making via an app. The advisor kept in touch with her and called her promptly on the arranged time and dates to discuss what she can do next. The advisor persuaded her to send over all of the available funds from her account as she could see that double in no time and would make a lot more money than the banks interest. That seemed like a no brainer for her.

After sending the money over, he quickly became rude and avoided answering important questions. This is when her heart sank into her stomach and realised that she had been scammed of her life savings.

The bank was called immediately but the transaction had already gone through. Police were called and Action Fraud are involved and are looking into the company in more detail, however because she sent this money over willingly, they could not retrieve the money.

This lovely lady never thought she would be so gullible and naïve, but this just shows that when your caught up in the excitement of something, anything can pass your mind.

There are so many scams around nowadays and more than ever since COVID-19. Some of us are nothing but a money amount and are treated as living, breathing ATM machines. I feel that its important to share experiences and warn our loved ones.

I really wanted to get to get her funds back so created a GoFundMe page for her, but only managed to get back 10%. The main thing for us, is to warn everyone, not just the elderly or the vulnerable, but everyone that they should be careful with everything they do online.

Sophie Sedgley