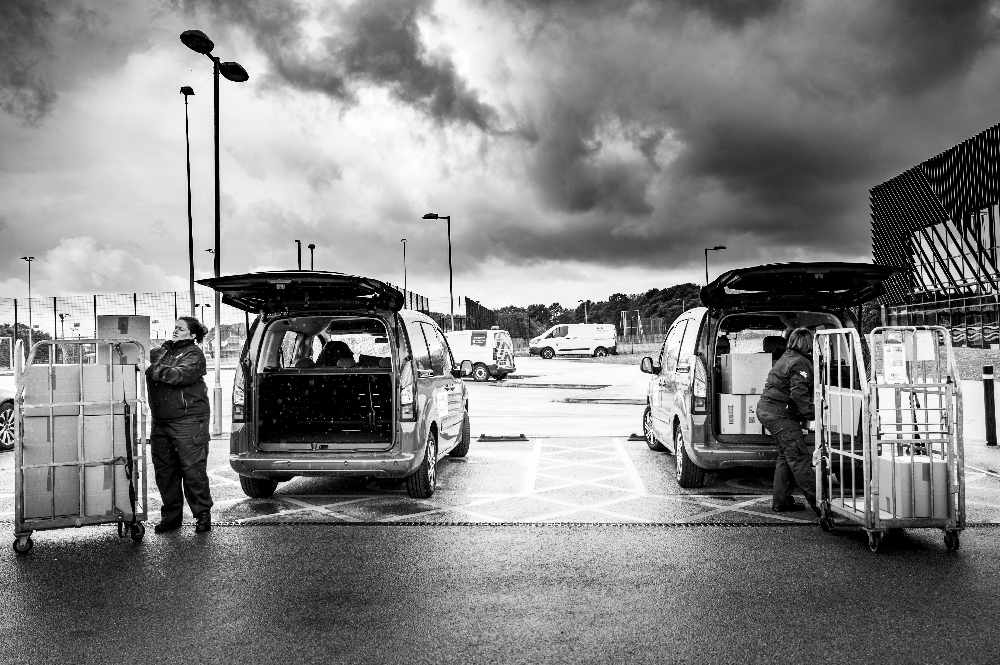 Three apprentices from Cheshire Fire and Rescue Service have helped distribute PPE and hand sanitiser to 58 schools from across Cheshire East.
Supported by Cheshire East Council, the apprentices delivered 297 boxes of hand sanitiser and more than 10,000 units of PPE to schools in Congleton, Macclesfield, Crewe and Wilmslow on Tuesday 3 November.
The next day, two members of staff from the Cheshire Fire and Rescue Service's prevention team helped to deliver around 3,840 bottles of hand sanitiser and several boxes of clear face masks to be distributed across Cheshire East.
Jenny Maskell from the Cheshire Fire and Rescue Service Covid-19 Community Support Management Team said: "Throughout the pandemic we have been working with key partners such as Cheshire East Council.
"The service's prevention staff and volunteers have provided and will continue to support where we can to help the residents of Cheshire during this extremely difficult time.
"By delivering hand sanitiser and PPE I hope we have helped to contribute to keeping the communities of Cheshire safe."
Councillor Jill Rhodes, Cheshire East Council cabinet member for public health and corporate services, said: "We are extremely grateful for the support given by the Cheshire Fire and Rescue Service apprentices and wider prevention team. I can't convey my thanks enough.
"The distribution of hand sanitiser and PPE will help support the delivery of services to children requiring personal care and assist in delivering safe education within schools.
"The clear face masks will be used to help deliver services to people who are hard of hearing and/or living with dementia.
"Cheshire Fire and Rescue Service has really helped with the safe delivery of vital services to those requiring them across the borough."
Pictured - Cheshire Fire and Rescue Service staff assisting the county during coronavirus crisis.