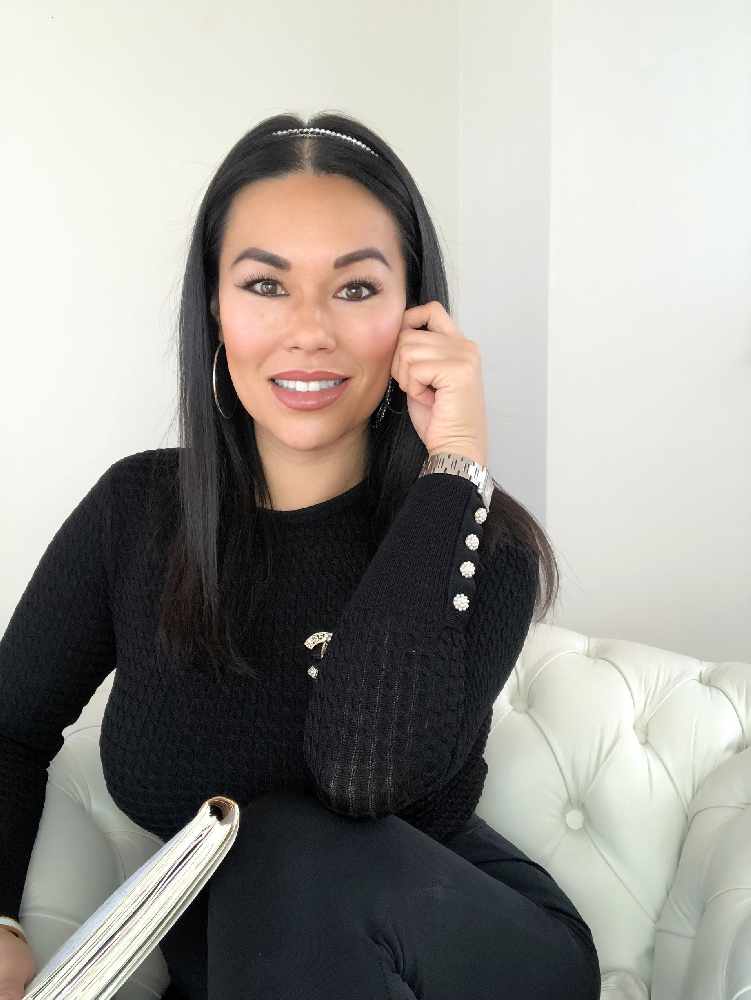 The first ever virtual careers festival has been held at the University of Chester featuring a graduate and motivational speaker who has worked for some of the UK's biggest banks and telecoms companies.
The Careers and Employability team at the University took its annual careers fair, Careers Fest, online, to enable all students and graduates to access expert advice on how to achieve their career goals.
The 'Headline Act' this year was Gina Buckney. Gina graduated from the University of Chester in 2002 with a BSc (Hons) in Business Information Systems and achieved a 2:1. Gina has since gone on to work for some of the biggest UK banks and telecoms companies, has managed budgets of over £500m as well as teams of more than 450 people across the globe.
COVID-19 restrictions meant that Careers Fest could not take place in its traditional home on the University's Parkgate Road Campus. Instead, Careers Fest took place using Microsoft Teams enabling students from all University of Chester sites and graduates from all over the country to access the event from their own homes.
Rather than speaking in person to employer exhibitors, students and graduates could visit employers in the 'Employer Gallery', where key information and resources from a number of organisations was presented, as well as a variety of North West based jobs which students and graduates could apply for. Attendees could also interact with employers via the chat function during live, themed panel sessions by asking questions and posting comments. The event also included a number of fun activities including a treasure hunt, a celebrity jobs quiz and competitions giving participants the opportunity to win online shopping vouchers and other prizes.
Careers Fest has always been an exhibition of employment opportunities, an arena for networking and a celebration of skills development and progression, however this online event had a real festival feel with a fresh, new look, a 'Headline Act' and a range of themed zones. These included an Alumni Zone, a Digital Skills Zone, an Enterprise Zone, an Equality and Diversity Zone and a Sustainability Zone.
During Careers Fest alumnus Gina delivered a stimulating, live presentation entitled 'Becoming the Champion in Your Life', with the aim of motivating, inspiring and helping people to become the best possible version of themselves.
Gina is incredibly passionate about helping others and enjoys sharing her knowledge with the next generation. As an entrepreneur she now works as an educational and motivational speaker, she is the author of three self-help journals and is an advocate of meditation and mindfulness.
Gina also offered a competition to students and graduates that attended Careers Fest, where having attended her talk they were encouraged to connect with her through social media and via her website. Students and graduates were offered a prize of an hour's one-to-one coaching session with Gina (worth £350), a copy of Gina's Journal for Life (worth £15.50) and a copy of her Seven Days of Happiness Guide (worth £10).
The lucky winner, selected at random, was Ffion Simpson, who is currently a third-year Events Management student. Ffion said: "I am incredibly excited about winning Gina's competition because so many things she spoke about at Careers Fest resonated with me. I'm looking forward to my session with Gina as she definitely gave me the boost of motivation that I needed right now!"
Gina said: "I was honored to be the keynote/headline guest speaker for the University of Chester at their Annual Careers and Employability event. The University is doing some incredible work for its students and it was a delight to be able to share my knowledge and experience with them."
Pictured - Gina Buckney.