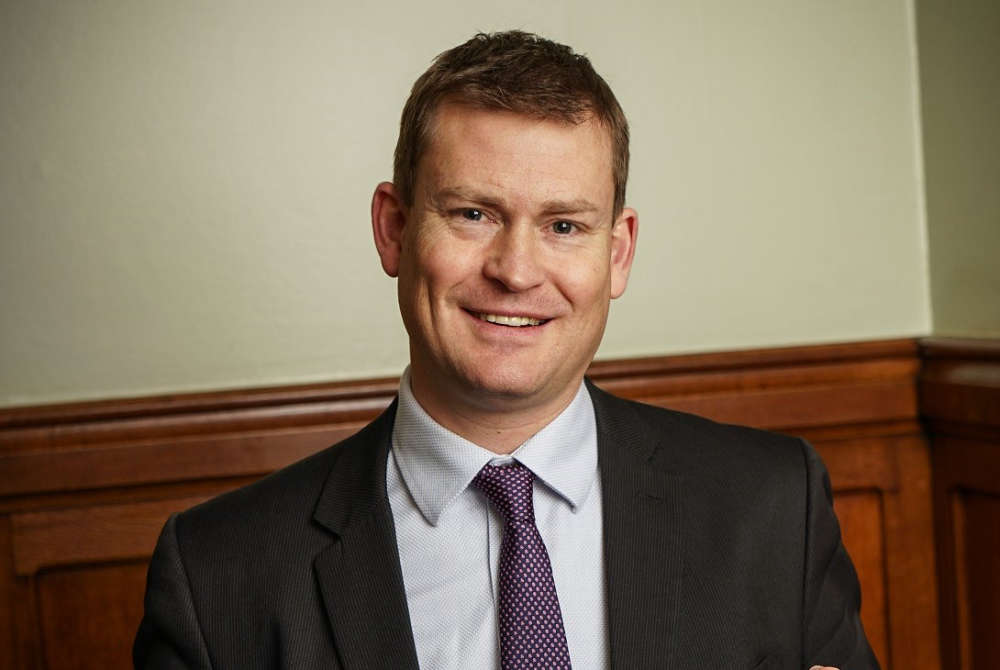 A campaign for a so-called Hillsborough law, aimed at ending risks of injustice faced by bereaved families, is being backed by Ellesmere Port and Neston's MP.
Justin Madders says he will offer his full support in Parliament to efforts to create special legislation in the aftermath of the Hillsborough Stadium disaster which claimed the lives of nearly 100 Liverpool FC football fans more than 30 years ago.
His pledge follows the Hillsborough Law Now rally, hosted by Greater Manchester and Liverpool mayors Andy Burnham and Steve Rotheram and streamed online, which heard from relatives of those who died at the FA Cup semi-final between Liverpool and Nottingham Forest on Saturday, April 15, 1989.
The rally was timed to coincide with the four-part television mini-series Anne, which aired on ITV. Starring North West actor Maxine Peake, tells the story of Anne Williams whose 15-year-old Liverpool FC supporting son Kevin died in the disaster.
Calling for new laws to protect families hit by Hillsborough-style tragedies, campaigners said they should include a duty of candour for all police officers as well as publicly funded legal representation for families at inquests.
After 27 years of campaigning by the families of the 97 Liverpool FC fans, an inquest jury found on April 26, 2016 that the supporters had been unlawfully killed. They also found the behaviour of the fans did not 'cause or contribute' to the tragedy.
Among those who were killed on April 15, 1989 were Ellesmere Port men James Delaney, 19, James Hennessy, 29, and Christopher Edwards, also 29, along with Jonathon Owens, 18, of Chester and schoolboy Henry Rogers, 17, of Dodleston, Chester.
In a letter to constituents Mr Madders wrote: "The Hillsborough Law arose from The Patronising Disposition of Unaccountable Power – a review of the experiences of the Hillsborough families by the former Bishop of Liverpool, the Right Reverend James Jones. It was published in 2017 and detailed 25 recommendations."
They included:
A Public Advocate to act for families of the deceased after major incidents.

Giving bereaved families better access to money for legal representation at inquests - the measure would allow families, who often find themselves facing expensive QCs, to afford lawyers themselves - creating an equal playing field.

Put in place a duty of candour for all police officers and public officials which means they must be open and honest when something goes wrong.

A Charter for families bereaved through public tragedy which would be binding on all public bodies.

A requirement that evidence and findings of major inquests must be taken fully into account at any subsequent criminal trials.

Clarification in law that major inquiries commissioned by government or other official bodies constitute "courses of public justice".

A requirement that any criminal trials following a major inquest take place in a court with relevant expertise and status, rather than a crown court.
Addressing the Hillsborough Law Now rally, Andy Burnham, a former Labour Government Minister with close links to the Hillsborough campaigners, said the "appalling treatment" of the Hillsborough families was "sadly, not unique," adding: "It is a pattern that keeps on repeating itself and it is time to break it.
"We need to level up the scales of justice in favour of bereaved families so the truth is established at the first time of asking."