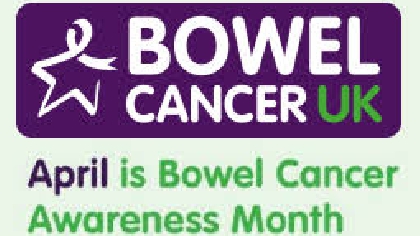 Almost a quarter of people in the North West are unable to name the most common symptoms of bowel cancer according to a recent survey. 
As part of Bowel Cancer Awarness Month this April, research has been undertaken by charity Bowel Cancer UK.
Of the 4,000 people polled in the area, only 24% could name just one of the most common signs of the condition, with 37% unaware of any of the symptoms.
Reema Huzair from the charity has highlighted the five key indicators.
"Bleeding from the bottom or blood in a stool, a change in bowel habits that lasts for three weeks or more, unexplained weight loss, extreme tiredness and a pain or lump in the stomach area."
According to data from Bowel Cancer UK, almost 3,500 people will be diagnosed with the condition this month, with over 1,300 dying from from it.
Early detection is vital in spotting and treating this form of cancer, and the charity urges anyone with symptoms, or potential symptoms, to contact their GP for an appointment.
Further information is available at www.bowelcanceruk.org.uk, or you can follow the charity on social media @Bowel_Cancer_UK on Twitter and charityBCUK on Facebook.