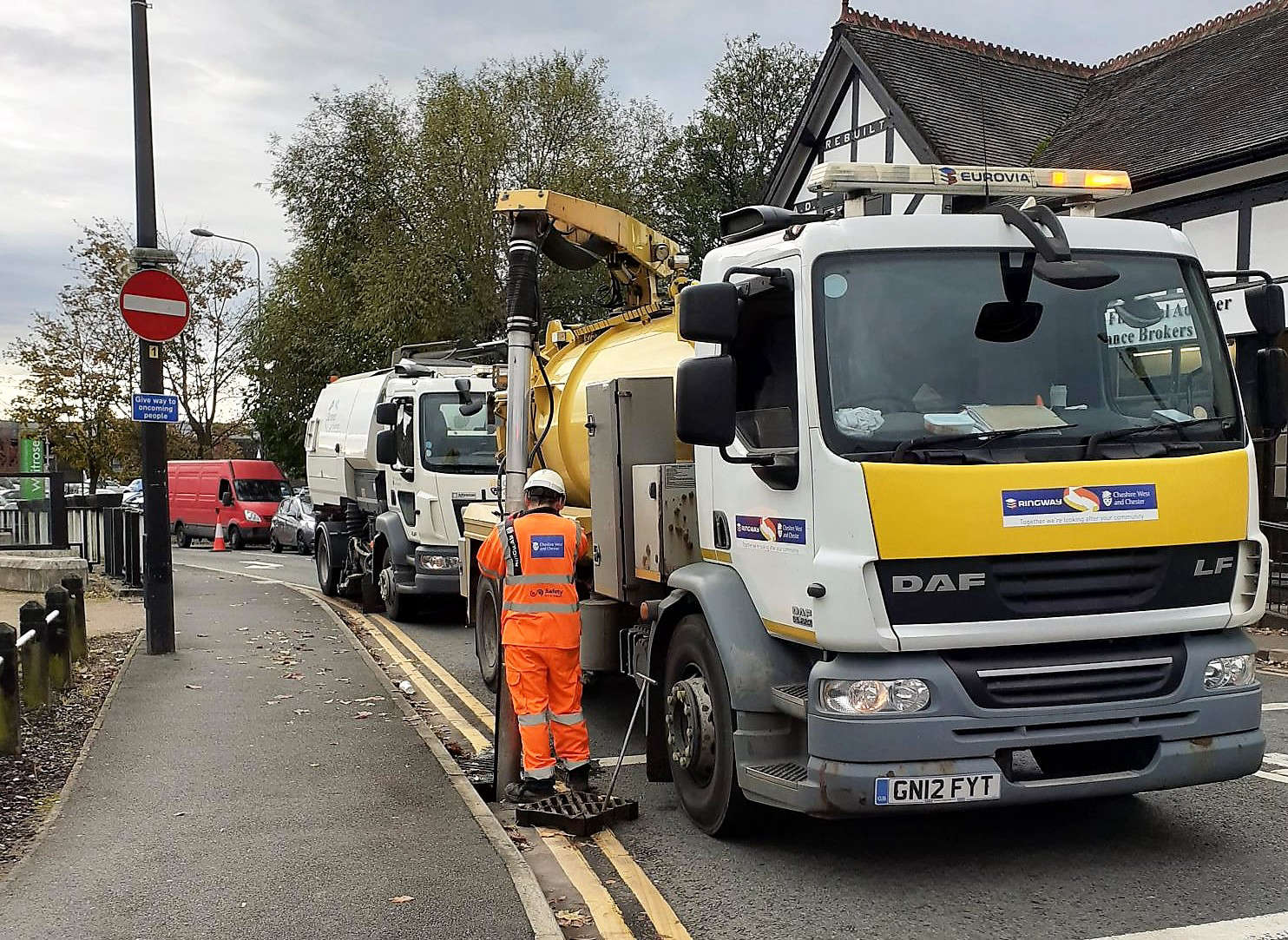 A year on from Storm Christoph causing widespread flooding across our region, Council leaders say that enormous steps have been made by teams across the Council to ensure the borough is better prepared for future flood incidents.
Storm Christoph hit the country on 19 January 2021 flooding the homes and premises of many residents and businesses across the borough, particularly in Northwich which was severely flooded.
Over the past year, the Council has worked closely with communities, businesses and partner organisations such as the Environment Agency and United Utilities to explore and tackle the key issues involved, setting up a Flood Risk Action Group (FRAG) to develop responses and actions that need to be undertaken.
Together, we are working to reduce the impact from flooding and to help communities prepare for any future storm events.
In collaboration with the Environment Agency and United Utilities, additional temporary pumping equipment has been tested in Northwich ready for immediate use. Measures have been put in place so that additional pumping from the river can be provided, if needed.
Multi-agency emergency response plans have been improved to help reduce the impact of future flooding. The Council has updated the information available to residents and businesses on its website advising how to respond to future flood incidents.
The Council's gully (grid) annual cleaning programme, which aims to clean 86,650 grids across the borough at least once before March this year, is running ahead of schedule. This involves large-scale drainage jetting and sweeping operations to keep drainage systems and road surfaces as clear of debris as possible.
Councillor Karen Shore, Cheshire West and Chester Council's Deputy Leader and Cabinet Member for Environment, Highways and Strategic Transport, said: "Serious flooding can happen at any time and climate change projections suggest extreme weather will happen more frequently in the future.
"In addition to the practical actions the Council and partner agencies are carrying out to make us more prepared, it is important that our communities become more resilient to react to future flooding incidents.
"We have updated available information on the Council website to inform people of the issues and to offer advice and resources on how to be more flood resilient. Visit: