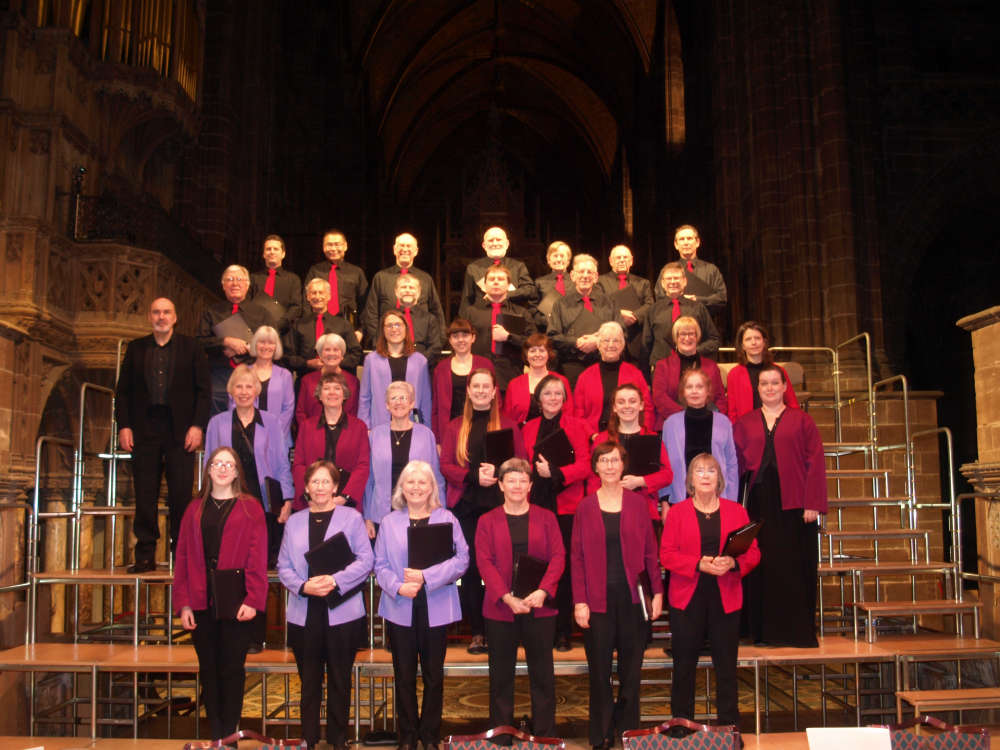 As the UK gets ready to celebrate the Queen's Platinum Jubilee, one of Chester's top choirs is preparing to stage a workshop featuring the composer George Frideric Handel's iconic Coronation anthems, including one which featured at Her Majesty's Coronation in 1953.
Led by renowned musical director Martin Bussey, the workshop, organised by Chester Bach Singers will be held at All Saints' Parish Church in Hoole, Chester on Saturday 5th February from 12.30pm with rehearsals taking place between 1.00pm and 4.30pm. Anthems covered during the workshop include Zadok The Priest, probably the most famous and recognisable of Handel's Coronation anthems, which was performed at The Queen's Coronation. Participants will have the opportunity to learn to sing Handel's anthems before performing them in public at an informal evening performance which takes place at 5.15pm.
Co-incidentally, the workshop and the performance take place on the eve of the 70th Anniversary of The Queen's Accession to the throne following the death of her father King George VI on 6th February 1952.
Speaking about the workshop, Helen Crich, the Chair of Chester Bach Singers said "All singers are welcome to join us for this special workshop which takes an in-depth look at Handel's lively and joyous Coronation anthems in this, the Queen's Platinum Jubilee year. Following the workshop, there will be homemade refreshments and an informal concert for both participants and audience members to enjoy".
Strict Covid safety protocols will be in place for both the workshop and the performance. Tickets for the workshop which includes tea/coffee and homemade cakes are £15. Audience tickets for the performance are £5 which includes refreshments. Parking will be available at the nearby United Reformed Church.
Full details of the Chester Bach Singers Coronation anthems workshop and performance can be found at:
...where places can be booked online.
Pictured - Chester Bach Singers are staging a special Coronation Anthems workshop