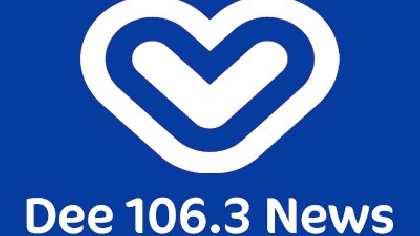 The research has been revealed as part of Cheshire west and Chester Council's early years campaign, 'Kind to Teeth' .
The new campaign has been launched as part of the wider initiative: GULP (Give Up Loving Pop) and to coincide with National Smile Month.
The council hope 'Kind to Teeth' will help promote healthier alternatives to sugary drinks and raise awareness of the health risks associated with over consumption of them.
In a separate study, 12% of three year olds showed tooth decay, with each child having on average three teeth that were either decayed, missing or filled.
It is thought sugary drinks are the main cause of this problem, even though public health guidance suggests that only water and milk should be consumed before the age of two years old.
Some popular baby juice drinks can contain just under two cubes of sugar per serving which can propose a lot of health issues ranging from tooth decay to type 2 diabetes.
Louise Gittins, Cabinet member for Communities and Wellbeing at Cheshire West and Cheshire council said:
"Improving the health of our area's young children is a key priority for us, so I am very pleased that the Kind to Teeth campaign is being promoted by our local authority. We know that reducing the amount of sugar we eat and drink is important, but it is easy to forget babies and young children are also included in this.
"According to the 2015 survey published by Public Health England, 20.3% of 5 year olds in Cheshire West and Chester had experienced dental decay before they started school. We also know that 20.6% of local children who started school in 2016 were either overweight or obese. Tackling unhealthy drink habits in the early years is a crucial preventative measure to protect our young children against poor dental health and weight gain."
Dr Russ Ladwa from the British Dental Association of Health and Science also commented on the campaign stating:
"Tooth decay is the number one reason for hospital admission among children. The Give up loving pop 'Kind to Teeth' campaign is fantastic for your teeth and is a cheap way to help your kids maintain a healthy smile.
Consuming too many fizzy drinks is rotting our teeth, as well as piling on the pounds, but the 'diet' versions are also damaging to teeth. These are highly acidic and over time will wear away the surface of the teeth. Fizzy drinks are by far the biggest factor in causing dental erosion among young children and teenagers."
To find out more about the oral health campaign and access any resources click here