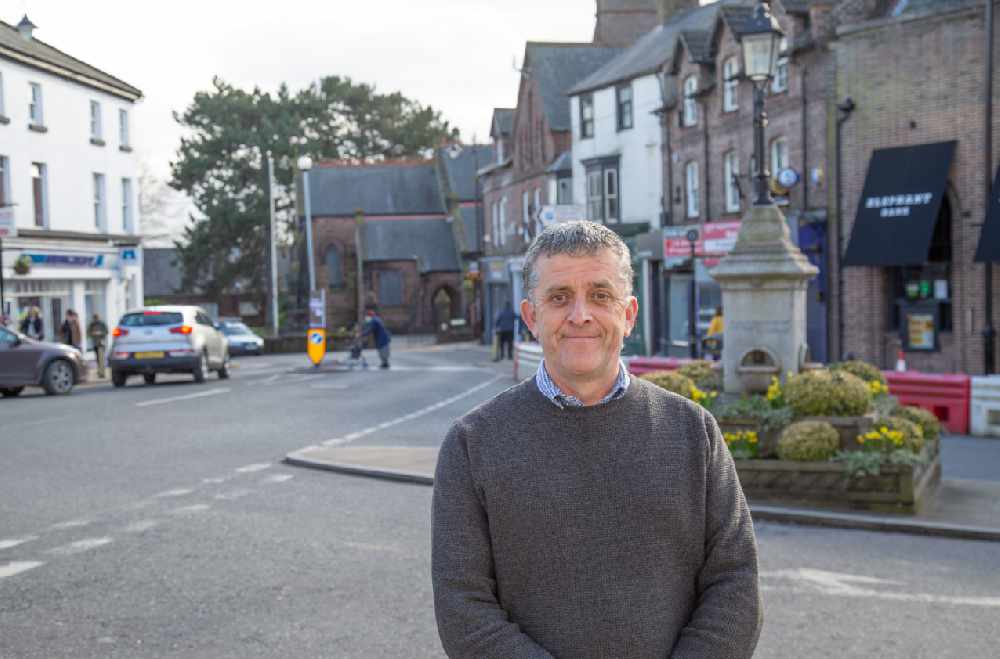 Keith Millar was elected to represent Neston in a by-election delayed because of Covid following the sad death of his Labour predecessor Andy Williams in April last year.
This means Labour remains in control of the council, as the largest political party, and under the leadership of Councillor Louise Gittins.
While Labour's Mike Garvey came within a whisker of taking a council seat from the Conservatives at Frodsham in a by-election sparked by the departure of former councillor Andrew Dawson.
This astonishing 14% swing to Labour in Frodsham also helped elect Labour stalwart and community campaigner Lucy Sumner to Frodsham Town Council.
Newly elected Neston councillor Keith Millar said: "I love Neston, it's part of who I am so I am proud residents have backed me to look after their best interests as part of the Labour team running the council.
"It's so sad this by-election came about following the sad passing of Cllr Andy Williams but I will endeavour to work hard, with the same passion and commitment he had for our town."
Frodsham Labour candidate Mike Garvey said: "I'm pleased my message of hope connected with the residents of Frodsham, but disappointed we didn't quite make it. Thank you to everyone who voted for me and please keep the faith. Labour will be back.
"Unfortunately, my opponents put out material about the sports and library facilities in the town that was not based on facts.
"My Labour colleagues at CWaC are committed to improving existing amenities by providing first class leisure and library facilities for the town. I will continue to support them with this endeavour."
Lucy Sumner, who was elected as a Labour member on Frodsham Town Council, had worked hard to protect the Green Gates recreation area from development, with the aim of installing decent play facilities for children.
She said: "Protecting and enhancing Frodsham's green spaces and play areas is high on my agenda. The pandemic has shown us more than ever the importance of being able to access green spaces close to our homes."
Weaver Vale Labour MP Mike Amesbury has been supporting candidates on the campaign trail in his home town of Frodsham, which he also represents.
He commented: "It's been a hard-fought campaign. Mike Garvey was an excellent candidate with a positive agenda. He came very close to taking the seat, where locals have been let down by Tory councillors for far too long.
"It's a shame Mike didn't quite make it, but as the MP for Frodsham I will continue to ensure residents' are well served by our Labour council. Congratulations must go to Lucy Sumner whose election to the town council is very well deserved."
Councillor Louise Gittins said: "These results, although disappointing for Mike, show that voters have confidence in the running of the council in these difficult times. With the by-elections behind us, our Labour administration will go back to work this week delivering on our council plan and looking to a brighter future for residents beyond the pandemic. Congratulations to Keith and I look forward to working with him on his exciting plans for Neston."
Pictured - Newly elected Neston councillor Keith Millar.