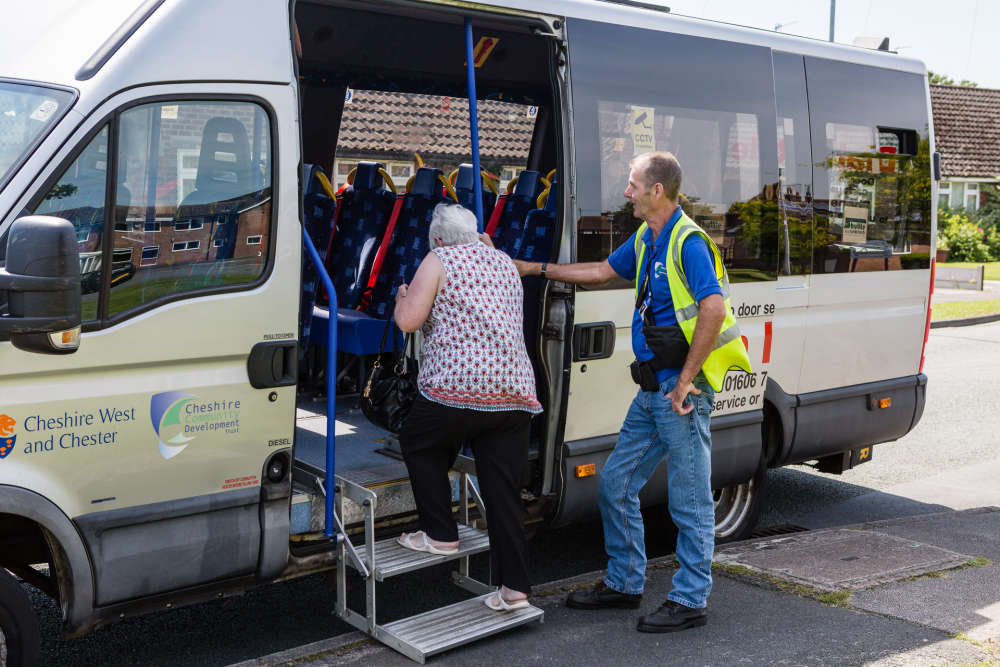 ECT in Cheshire, a community transport provider is holding a roadshow on Friday 30th September between 10am and 3pm outside Chester Town Hall.
Come and meet the team and find out how we can help you.
On the day, visitors will be able to get on board a fully accessible minibus and meet some of our trained drivers and passenger assistants. The minibuses provide a door-to-door service, helping people who struggle to use mainstream transport to go to the shops, visit friends and attend GP appointments. We also work with community groups providing minibuses and drivers so that they can travel with their members on day trips. 
Simon Finnie, general manager of ECT in Cheshire says: "We're keen to raise awareness of how we help Cheshire residents stay connected with their community. We want to help more people to get out and about, and our services let them do that. We'd love to meet more residents, so please come and visit us outside Chester Town Hall on Friday 30 September between 10am and 3pm."
ECT in Cheshire works with Cheshire West and Chester Council to provide Day Centre transport and will help passengers from their front door if needed. It also offers a door-to-door PlusBus service which enables those less able to travel to get to the shops or to meet friends. To find out more visit:
...or call the team:
0151 357 4420
...or email:
ECT in Cheshire operates across Chester, Neston and Ellesmere Port. It has 11 vehicles, 16 drivers and 10 passenger assistants. On average passengers make 30,000 trips with the charity in a year. ECT in Cheshire is part of a larger charity that also has depots in West London, and Dorset. Established in 1979 to address the rising need for many people without access to their own transport or unable to access public transport, today ECT helps thousands of vulnerable and older people across the UK stay connected to their local communities.