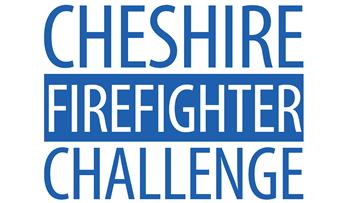 It's back! Cheshire Firefighter Challenge 2020
Cheshire Firefighter Challenge is a sporting event being organised to raise funds for the Fire Fighters Charity.
It is on Saturday 2 May 2020, from 8am to 5pm and will be held at the University of Chester - Warrington Campus - Crab Lane, Warrington WA2 0DB.
The competition involves a course of eight challenges focused on firefighting activities.
The course will test competitors' strengths and abilities, both physically and mentally, and provide a day of entertainment for spectators.
Registration fee is £20 - sign up at Cheshire Firefighter Challenge (opens in new window) - and all proceeds will go to the Firefighters Charity.
Once registered, competitors will receive a confirmation e-mail which will also contain information regarding the required Personal Protective Equipment (PPE)*. Each competitor will also be sent a Competitor Declaration, which must be signed prior to the event. Challenge times for each entrant will be allocated before 2 May.
All competitors must be 18 years old or over.
Alongside the adrenaline-inducing competition there will be many fire service and other attractions to ensure a fun and action-packed day for all the family.
The Cheshire Firefighter Challenge is approved by the British Firefighter Challenge team.
*Competitors should provide their own PPE. However, if requested early enough, PPE may be provided by Cheshire Fire and Rescue Service
For more information please contact CM Ryan Cook or SM Mark Pollard by emailing cheshirefirefighterchallenge@gmail.com
Book your place now
To book your place visit: