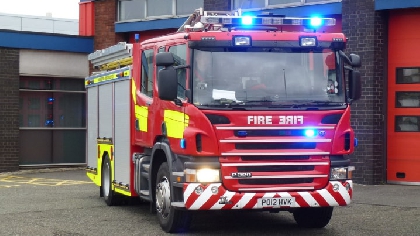 Some Cadet groups have already been closed as helpers cannot be found.
Cheshire Fire Cadets are appealing for local volunteers, to prevent further closures of their sites in the region.
The Cadets were started 24 years ago, and they have already closed nine of their 26 units, with further cuts a possibility.
The volunteer organisation has stated that no prior training or experience within Fire and Rescue services is needed to apply and they are encouraging applications from people from all backgrounds.
Nick Evans, Head of Prevention with the Cheshire Fire Cadets, said: "There is no set profile to volunteer with the Cheshire Fire Cadets.
"You do, however, need drive and commitment in helping young people to thrive in your local community.
"All we ask is that you are able to give up one evening a week for drill a night."
There are currently around 350 Cheshire Fire Cadet Volunteers (aged 12-17), with around 100 adult volunteers helping them.
For more information contact the Youth Engagement Team on 01606 868654 or email vicky.wrest@cheshirefire.gov.uk.