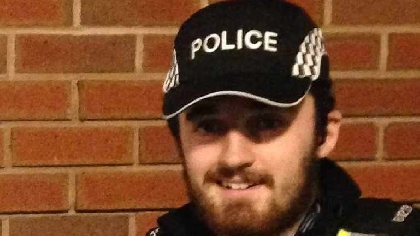 A joint initiative by the University of Chester and Cheshire Constabulary has enabled students to settle safely into their new homes.
Special constables patrolled the Garden Quarter with police officers, providing reassurance to both longer-term residents and students as part of Operation Cherokee and delivered safety messages, advice and guidance as part of an ongoing partnership between the University and the police.
The initiative is intended to help keep both students and the wider local community safe, while preventing and alleviating problems.
Jack Bostock, Cheshire Police Constable and Garden Beat Manager, worked with Special Constable Thomas Hayes in the Garden Quarter. Tom, 19, from Mold, is a student at the University and in his second year of a Law degree. He has been working as a Special Constable since July and spent time working with PC Bostock during the operation.
Jack said: "This year we've had a large increase in the amount of volunteer special constables who've helped with the operation. Tom put in many night shifts over the two weeks of the initiative, balancing his studies with his police work.