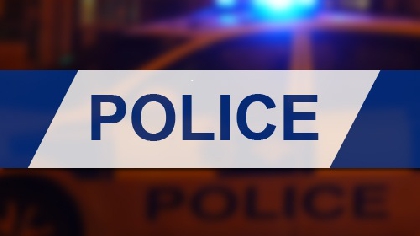 Detectives are appealing for information from the public after a man was stabbed during an altercation in Ellesmere Port.
At around 10pm on Friday 23 August the victim, a 20-year-old man, and his dad were walking through an alleyway from Exeter Road onto Cambridge Road when he became involved in an altercation with a group of around five males.
The victim followed the group out of the alleyway onto Exeter Road.
At that point one of the group stabbed him, causing a minor puncture wound.
The group then fled the scene, via Exeter Road and then Whitby Road.
The victim was taken to hospital for treatment and has since been discharged.
The man who stabbed the victim is described as white, aged approximately in his mid-20s, around 6' 4" tall with a muscular build.
He was wearing a dark hooded top and dark tracksuit bottoms.
A second man involved in the incident was also white and wearing a dark hooded top.
He also had jogging bottoms on and is described as being aged approximately in his early 20s, around 6' 2" tall with a slim, athletic build.
The rest of the group are all described as wearing dark clothing.
Detective Sergeant John Verry said: "This was a serious assault and we are committed to doing all that we can to identify the people responsible and bring them to justice.
"Thankfully the victim managed to escape with a minor puncture wound. However, the outcome could have been far worse.
"Enquiries in relation to the incident are ongoing and as part of the investigation I want to hear from anyone who saw what happened, has any information regarding the identities of any of the five males in the group or has any other information which may be relevant.
"I also want to hear from anyone who believes that they may have dashcam or CCTV footage of the incident or of the people involved."